---
Covid 19 has changed just about every industry out there. Throughout the Real Estate Industry, we weren't sure what things were going to look like during a pandemic. Thankfully, people are still buying and selling houses. Because of this, I wanted to make sure that I keep each client as safe as possible, no matter whether they are the buyer or seller.
I decided to earn my "Move Safe Certification" through Homelight to make sure I am taking every step I can to keep my clients safe. Buying or selling a house is a big deal and my clients don't need additional stress if we can prevent it.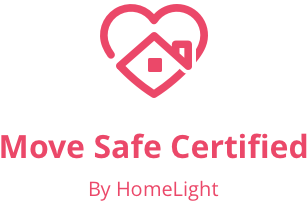 I am proud to have taken the steps as your REALTOR to protect you each step of the way. If you have any questions about the precautions and safety measures that I am implementing, please don't hesitate to contact me. I want you to be as comfortable as possible.
---
---