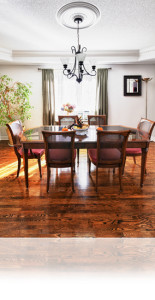 Getting bored of the four walls that surround a particular room? Want to redecorate, but worried that you don't have the budget? Here are some low-cost ideas for revitalizing the look of just about any area of your home.
Paint. It's amazing what a $30 dollar can of paint can do. Changing the shade of a wall, or even just the trim and baseboards, can have a dramatic effect on a room.
Lighting. How a room is lit has an impact on its overall design. Consider replacing any lamps and ceiling light fixtures. Don't forget that the brightness and location of the lighting can also make a big difference.
Sofas and chairs. You don't have to spend thousands of dollars replacing furniture. If...